THIS BLOG HAS MOVED. IT IS NOW AT SEARED.CA. CLICK HERE TO BE REDIRECTED.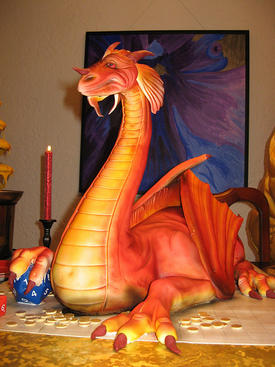 Dragon made of cake - Boing Boing
In the grand tradition of amazing edible sculpture comes this nerdy piece of jaw-dropping confectionery. It's holding a d20, and sitting on a white chocolate hoard. There's a lot of really amazing detail in this thing. Seriously. A dragon made of cake.
Technorati Tags:
cake
,
dragon
,
nerd
,
food
Follow us on Twitter:
@searedfoodblog